I thought I should update you all on how St. Francis is doing. He's getting older and moving slower, but he's still the best guy anybody could ask for. He still knows how to put a nap like nobody's business. When you all had St. Francis he had a little salt and pepper going on, but he's a real distinguished fellow now, and I think there's more salt than pepper.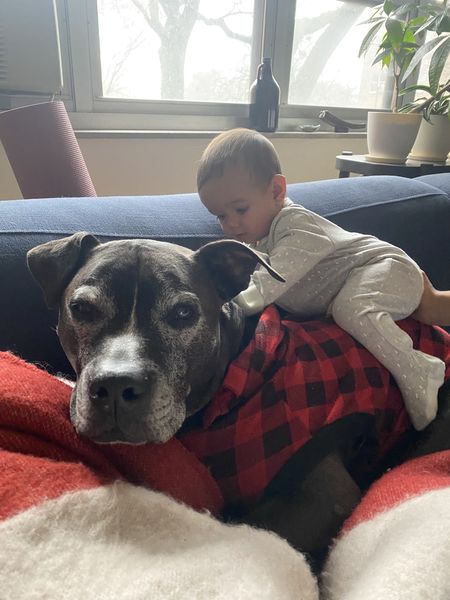 It's been a crazy year and Frank has been a blessing through it all. He's still here in Chicago, but he will always be a Cali boy at heart (he HATES the snow). Frank has been with us through so much, and he has been the BEST FRIEND to our daughter, Noor, who was born last year in June.
We were SO WORRIED he might not react well when we brought our baby home, but Frank has been such a gentleman. He is so incredibly patient and gentle with her, even when she is a little TOO curious about his toys (he lets her have them every time). Sometimes he bumps her and knocks her over (he is not a graceful guy) but these two are an absolute pair through and through.
I hope you all are well, and thank you again for everything. Frank has changed our life so much for the better, and we are so incredibly lucky to have him in our life.
Cheers,
Nathan, Nafeesa, and Noor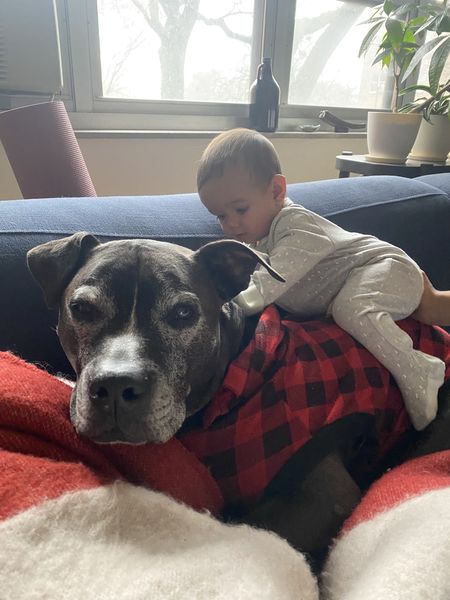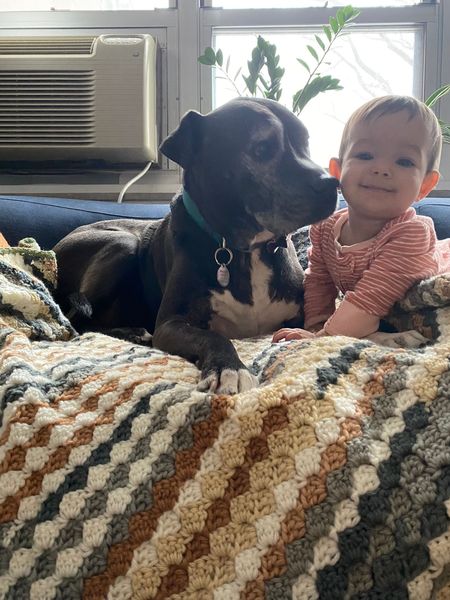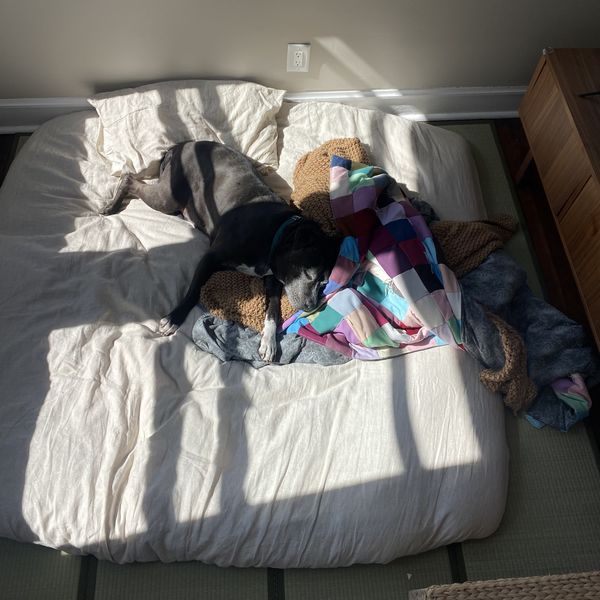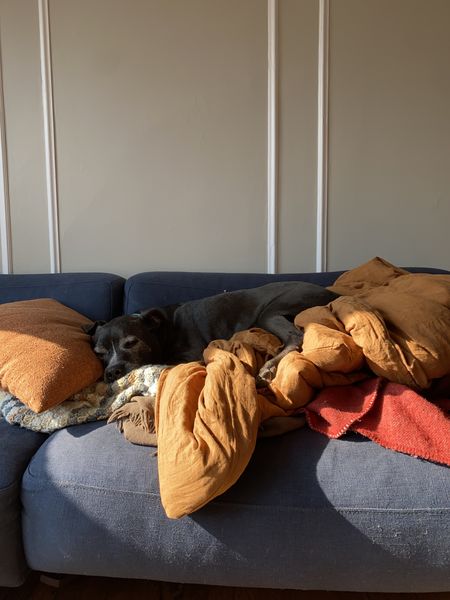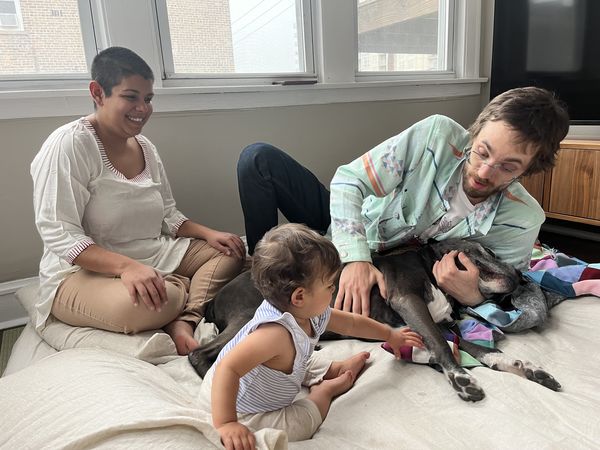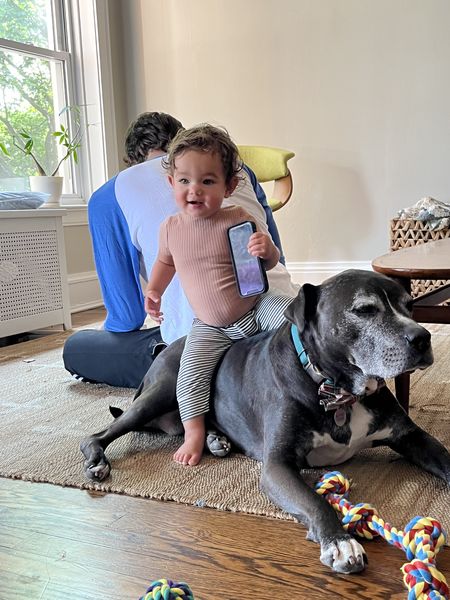 Are you the proud parent of a Muttville dog? Send us your story! Include three of your favorite photos and send it to success_stories@muttville.org with the subject line 'Success Story'.