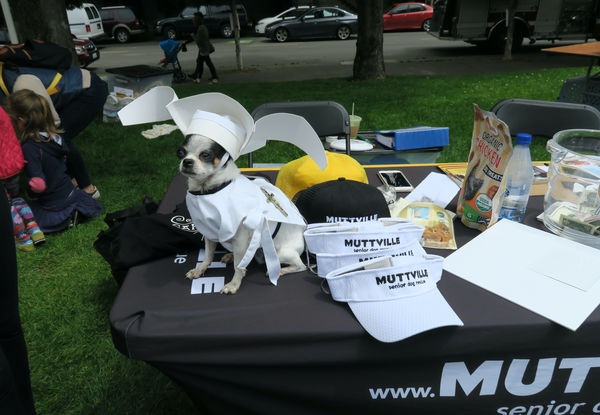 We adopted Alice in February, 2016. She has brought so much joy to our lives over the years! She was featured in a Muttville video a few years ago. She was diagnosed with congestive heart failure but lucky for her and us, she is still going strong!
She loves everyone. Everyday when we take her for her afternoon walk, so many people stop to visit with her. She puts a smile on people's faces. Ours too…every day.
We live in Denver, Colorado now. She travels with us and has been to Puerto Vallarta. As she has gotten older, she prefers going out in her stroller. She is a Princess, you know.
We are forever grateful for Muttville. It is truly a blessing.
Thank you,
Sarah Wells and Marsha White