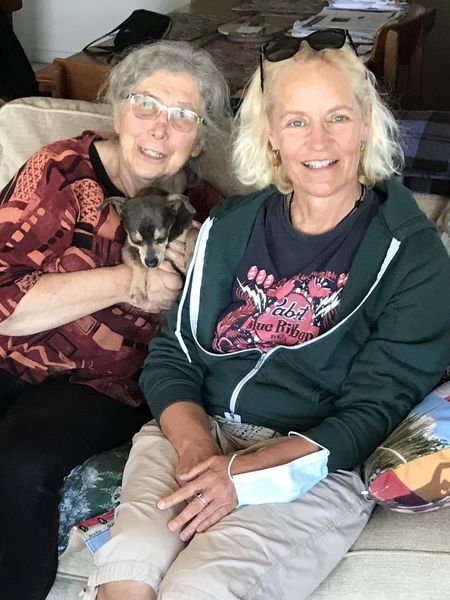 This is Alfie. I adopted him at age 11 on 2/28/21. He was 11 years young and weighed in at 7 pounds. Like my Muttville dog before him, he was fostered by Robin Bauer. Robin and I became really close friends when we met because of Red.
Anyway, Alfie only lived another 13 months before his enlarged heart failed him, but oh the fun we had together. It was like traveling with a rock star. People would stop in their tracks to inquire about him because he was just so adorable.
Another feature was that he had astounding jumping ability when he was excited. I will definitely be getting another Muttville dog, but I need some time to mourn this lovely being.
Pam Mendelsohn