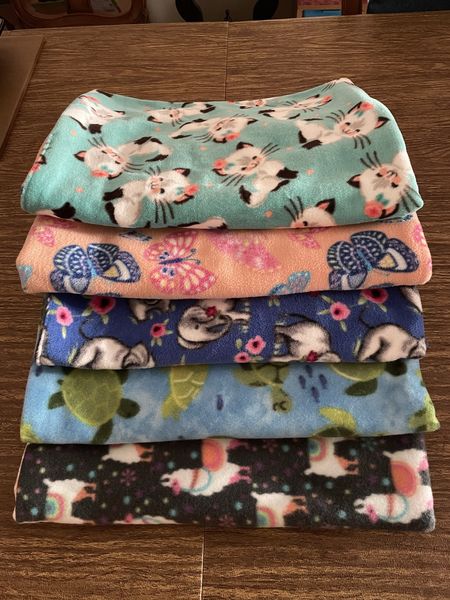 It warms my heart to know that an organization like you exists. When our beloved Daisy and Didi left us, I turned to you when giving away food, meds, equipment, and toys. Why Muttville? Well, you take in senior dogs so they can be adopted by dog-lovers who want to give the older dog love, affection, and the support they need to age with dignity. I also see those of you who work at Muttville to be dedicated to enhancing the adoption process while loving and showing tenderness for these precious animals while in your care.
Although we cannot adopt any dogs at this time, I wanted to give something of myself to your organization. Our donation, I'm sure, was helpful, but I wanted to do something more personal. I decided to put my sewing skills to work, so … I lovingly made five, cute fabric, fleece doggie blankets for the cages. It made me feel good delivering them to your facility – knowing the pups would have a comfy night's rest.
Thank you for doing what's right for our senior pooches. All the best to you on your 15-year anniversary.
Love, Gail Marchi