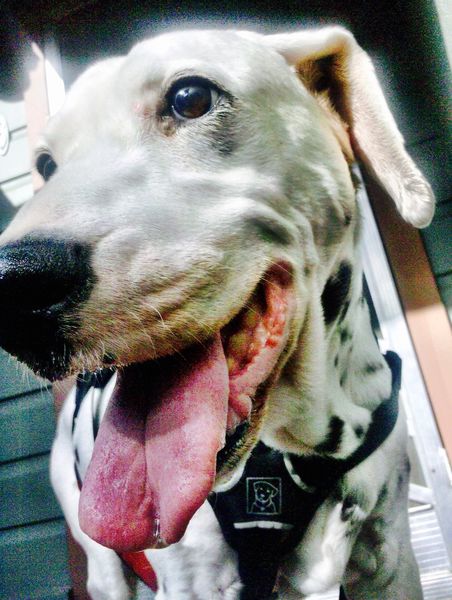 Here are just a few cute shots from the early days of adoption, April, 2010.
Her name was Cuddles, we called her Cutty.
I was sitting at my desk at SFVS; Cutty was in for a dental that day, the techs asked me to keep an eye on her while they readied the dental suite for her procedure.
After about 5 minutes with her, I snapped a photo and sent it to my wife with the caption, "meet your new dog"!
Let me know if you have any questions or want any more photos!
Thank you for what you do!
Terri Jones
Cutty (Cuddles) Jones adopted April 2010