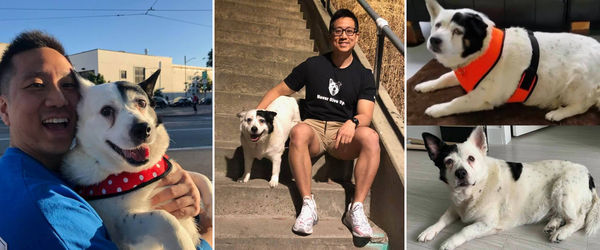 Squishy is named after a Scott "Squishy" Squibbles, a Disney character that was overlooked and underestimated by everyone. Although she started off overweight, she has been working very hard over this past year to get more active and shed her extra pounds. Although she could not climb any stairs just 12 months ago, she was recently able to climb the stairs to the top of a 40 story building! Her confidence and energy have skyrocketed and she continues to surprise and inspire everyone with her progress.
Squishy has done more for me than I can ever do for her. I would like to thank Muttville for giving me the chance to meet my best friend. Her loyalty, work ethic, and love keep me going everyday.
I love you so much Squishy!
Are you the proud parent of a Muttville dog? Send us your story! Include three of your favorite photos and send it to success_stories@muttville.org with the subject line 'Success Story'.