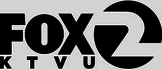 September 4 2017
Pets displaced by Hurricane Harvey looking for homes in the Bay Area
SAN FRANCISCO – Some Bay Area animal rescue groups have stepped up to help overcrowded animal shelters in Texas in the wake of Hurricane Harvey.
Last night a private plane packed full of cats and dogs landed in Oakland from Texas and now volunteers are busy trying to find homes for about six dozen pets.
Four agencies including the Milo Foundation out of Point Richmond, Mad Dog Rescue, the San Francisco SPCA and Muttville Senior Dog Rescue will be offering up 15 cats and 54 dogs in about three days.
Right now the animals are getting bathed, fed, immunized and spayed and neutered.
"All of the animals that we've extracted out of the Hurricane Harvey zone were animals that were part of the shelter and adoption system" said Ryan Darfler, Director of Mad Dog Rescue. When Harvey struck, shelters in the hurricane belt needed to make room for animals actually displaced by floods.
"So when the flood waters started to hit the area, they called Austin Pets Alive and APA helped to evacuate close to 2000 dogs and 1000 cats within a three-day period," said Darfler.
Bay Area volunteers flew to Texas in private plane donated by Sonoma-based Charlie's Acres.
"[It was] literally a 12-hour whirlwind of activity," said Sherri Franklin, the Founder and CEO of Muttville Senior
Dog Rescue in San Francisco, which saves older dogs from euthanasia.
They brought crates full of supplies and medications and swapped them out for cats and dogs.
"I just feel like that whole community there was so grateful that we had come," said Franklin. "There were volunteers literally in tears when we left." …