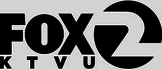 September 4 2017
Animals rescued from Hurricane Harvey arrive in the Bay Area
SAN FRANCISCO – More than 70 cats and dogs affected by Hurricane Harvey arrived in San Francisco from Texas Sunday night in need of new homes. The animals were previously homeless before the hurricane. The shelters in Austin are now inundated with animals. Several Bay Area rescue groups are stepping up to help.
The pets arrived at the San Francisco SPCA at 9 p.m. on a private plane filled to capacity flying into Oakland from Austin. The animals were brought to the Bay Area to safety from Hurricane Harvey's devastating floods.
"It's devastating in Texas right now and everyone wants to help," said Laurie Routhier of the Muttville Senior Dog Rescue.
Muttville Senior Dog Rescue is one of four Bay Area animal rescue groups along with the San Francisco SPCA, the Milo Foundation and Mad Dog Rescue taking care of the animals from the Austin Pets Alive Shelter.
They're helping the Austin shelter clear space and make room since it's now flooded with tens of thousands of animals who have lost their homes or families displaced from the hurricane.
"By bringing in these animals and finding them homes here in the Bay Area those shelters will be able to rescue those animals and hopefully reunite them with their own families," said Routhier.
The animals brought to the Bay Area by a private jet donated by Sonoma-based Charlie's Acres that left at 7 a.m. in Oakland to Austin with crates and kennels filled with supplies including vaccines, flea and tick medications, and antibiotics. …