Zito 1380
Toy Pomeranian
Male
Toy (under 6 lbs)
Status: Adopted
Toy Pomeranian
Male
Toy (under 6 lbs)
Status: Adopted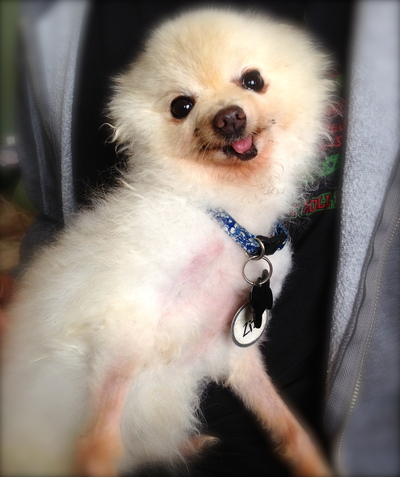 Yes, I am really cute! all 2 pounds of me. I may look delicate but in my mind I am a big dog!
They named me Zito and I like it!
Zito sounds tuff! I do love to get my pets and to give kisses and I really like other dogs, too.
I can play and run, and even though my lower jaw is almost non existent, I love to EAT.
I am a toy pomeranian and they think I am about 10 years old.
We're delighted to report that Zito is currently in a loving and caring home. Thanks to all the wonderful friends of Muttville who helped to make this happen.