Wolfy 7612
Chihuahua Terrier Mix
Male
Small (6-20 lbs)
Status: Adopted
Chihuahua Terrier Mix
Male
Small (6-20 lbs)
Status: Adopted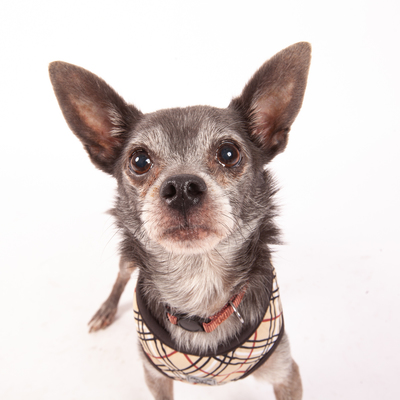 If you have been looking for a pup who is steadfast and kind, look no further because Wolfy is your guy. Wolfy comes to us from Stanislaus county where he was found as a stray and he's so ready to settle down with a loving family. Wolfy loves spending time with his humans taking walkies in the park and sniffing around, checking out his surroundings. He also has a great social life and enjoys running around with his favorite group of doggy buddies. Even though he's energetic and enjoys play time, it's not hard to convince him to cuddle up under a big, comfy blanket on the couch and relax with his favorite humans.
Who will be the one to give Wolfy the forever home he has always dreamed of?
Wolfy is guesstimated to be 7yrs young and weighs 9lbs.
We're delighted to report that Wolfy is currently in a loving and caring home!