Squirt 3624
Dachshund
Male
Small (6-20 lbs)
Status: In hospice care
Dachshund
Male
Small (6-20 lbs)
Status: In hospice care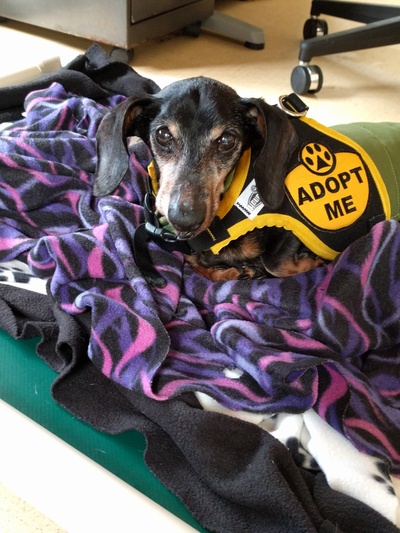 Squirt is a quiet, gentle soul that has been through a lot recently. He deserves the best home a dog can get! Squirt is a mellow boy, a delicate flower. Squirt does well with cats, too! He likes to nap, and enjoys soaking in the sun. He is looking for a loving family to spend his days with getting spoiled rotten like he so deserves!
Due to Squirt's advanced age and health issues, we are looking for a loving fospice home for this special boy.
We think Squirt is 15 years young, weighing around 10 lbs.
After being diagnosed with a terminal illness, Squirt is living life to the fullest in our Hospice Program, under which one of our special hospice families has provided him with a loving home and the very best possible end-of-life care. Please wish Squirt well!

Would you like to support the dogs in Muttville's Hospice Program through a donation? Click here to donate items, services or funds.