Spike 1461
Wheaton Terrier mix
Male
Medium (20-50 lbs)
Status: Adopted
Wheaton Terrier mix
Male
Medium (20-50 lbs)
Status: Adopted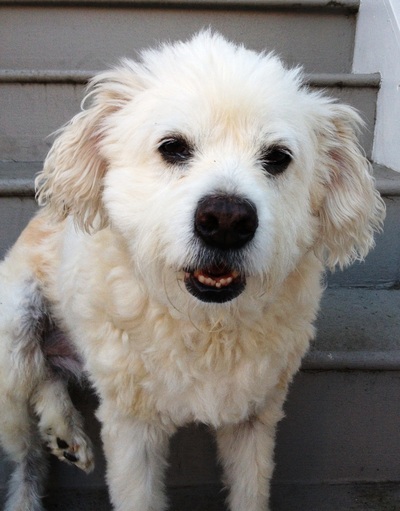 Spike is a very handsome 35 pound 10 year-old Wheaton Terrier mix. He is good with other dogs and is active and and outgoing! Spike has great house manners and is housetrained, too.
He likes to sleep and enjoys petting, belly rubs, sitting for treats and going for walks.
He is looking for a loving home or foster home.
We're delighted to report that Spike is currently in a loving and caring home. Thanks to all the wonderful friends of Muttville who helped to make this happen.