Sparky 6
Pomeranian
Male
Small (6-20 lbs)
Status: Adopted
Pomeranian
Male
Small (6-20 lbs)
Status: Adopted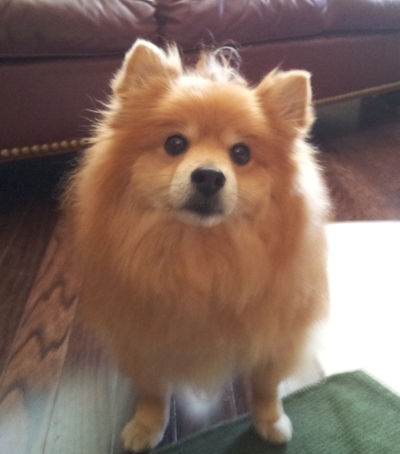 Sparky is eagerly looking for a new person (his owner passed away). He's one of the best dogs we've fostered so far. He's extremely well behaved and good in the house. Very well house broken and does not bark at all. No separation anxiety (usually common in Poms).
Sparky gets along well with our 2 other dogs, but mostly people-focused; very outgoing and friendly with strangers. Loves to go for walks (very good on the leash) or just chill in his doggie bed watching TV with us. As an older dog, he's not "puppy playful" (he doesn't wrestle, play with toys or fetch) but that also means he doesn't demand constant attention.
He'd make an excellent companion for singles, couples, or a family with older children.
We're delighted to report that Sparky is currently in a loving and caring home. Thanks to all the wonderful friends of Muttville who helped to make this happen.