Smoochie 6342
Chihuahua, short haired
Male
Small (6-20 lbs)
Status: Adopted
Chihuahua, short haired
Male
Small (6-20 lbs)
Status: Adopted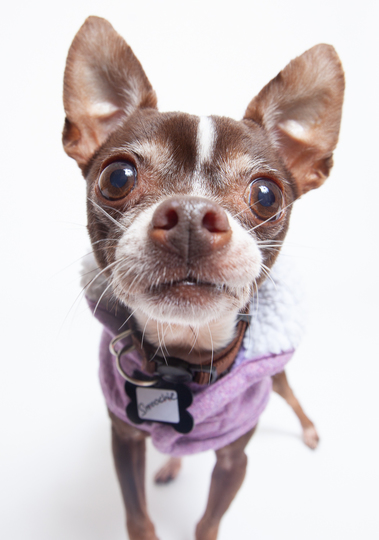 Smoochie, Smoochie, Smoochie! We love Smoochie!
This little guy is a beautiful chocolate brown chihuahua who was brought into our local shelter as a stray – are you ready to give him his forever home!? Smoochie is cool with other dogs and enjoys meeting new human friends. He's got a great little pep in his step for your weekend adventures but is chill to just hang on your couch while you are at work all day.
Let us know when you are ready to snap this this little guy up.
We are estimating Smoochie to be about 9 years old and 7 pounds.
Here's what his foster has to say:
Smoochie is an incredibly affectionate dog. He is most happy when there is a lap for him to sit on. If there is no lap available he is the king of finding or making nests in the cutest places. He loves a nice walk around the neighborhood as long as he doesn't have to do it in the rain or through puddles! He is fine hanging out on his own at home, but will be very very happy when you return. His little tail will wag wildly and he'll run to you barking his greeting.
We're delighted to report that Smoochie is currently in a loving and caring home!