Sheldon
Spaniel mix
Male
Small (6-20 lbs)
Status: Adopted
Spaniel mix
Male
Small (6-20 lbs)
Status: Adopted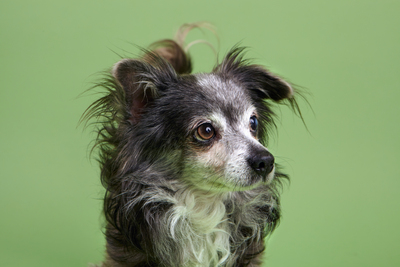 Want to meet the most adorable dog in the world? Look no further than our little Spaniel mix, Sheldon.
He absolutely loves to meet new people and is quite the snuggler. He won't hesitate to crawl into any open lap and make himself right at home there.
This 8-year-old boy does the most adorable thing: he will cling to your arm like a Koala bear when you hold him. If he's not acting like a Koala bear, then he's likely to be putty in your arms.
When it comes to his bed space, he prefers to be the only doggie, though he gets along with all other dogs just fine. We think he would be okay with cats too!
Are you Sheldon's new forever home?
We're delighted to report that Sheldon is currently in a loving and caring home. Thanks to all the wonderful friends of Muttville who helped to make this happen.