Shadow 1421
Spaniel Mix
Female
Medium (20-50 lbs)
Status: In memoriam
Spaniel Mix
Female
Medium (20-50 lbs)
Status: In memoriam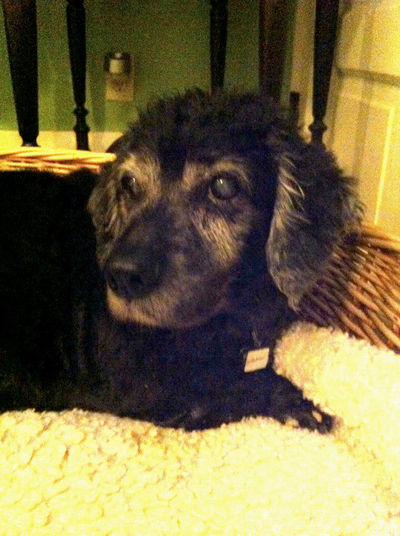 Sail away, sweet Shadow, Shadow passed away in my arms last night. Her poor body failed her and she was suffering, trying to hang on. Shadow's wish did come true though, she wished for a home with someone that loved her and that happened right here at Muttville.
I loved this sweet angel with al my heart, she was calm and gentle and kind and I tried to give her the same kind of love that she put out there.
I sang to her for the last hour of her life, until she stopped shaking and relaxed into my arms.
You will be remembered Shadow, thanks for honoring us with your presence….
Sadly, Shadow has passed away. But thanks to wonderful friends, she spent her final days in a loving home.