Scooterz 1366
Pug
Male
Small (6-20 lbs)
Status: Adopted
Pug
Male
Small (6-20 lbs)
Status: Adopted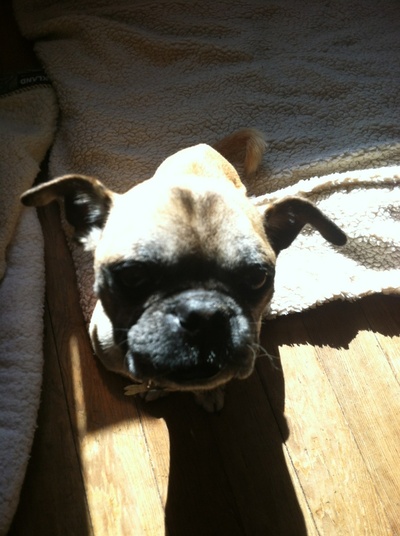 Scooterz zips, zooms and zings around the block, getting to know all of the dogs and humans in town – cats too!
Seven years old, this wise pug stays young at heart by making fast friends. He maintains his energy levels and fifteen pound physique to flirt with all of the ladies – and it works!
Living on the edge, Scooterz thanks his lucky stars to have survived the shelter and a recent life-threatening cough. Back to great health, he can't wait to find another social flirt like him!
We're delighted to report that Scooterz is currently in a loving and caring home. Thanks to all the wonderful friends of Muttville who helped to make this happen.