Rusty 5
Miniature Poodle
Male
Small (6-20 lbs)
Status: Adopted
Miniature Poodle
Male
Small (6-20 lbs)
Status: Adopted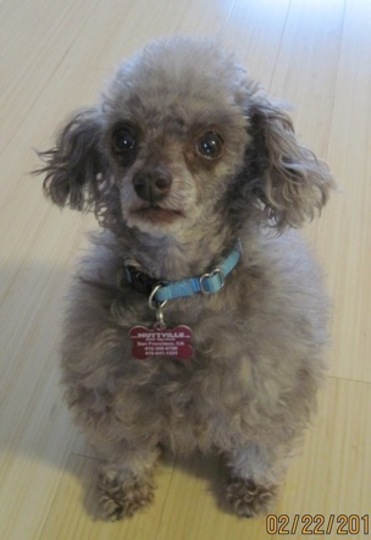 Rusty is a 8-10 year old male mini poodle, 10 pounds, originally from the Bakersfield animal shelter with an unknown past. He is a cute boy who LOVES going for walks. He also loves playing with his fluffy toys, now that his teeth are clean and healthy. He has probably been through a lot in his previous life; he takes a little while to warm up and can be a little scared/shy and a bit growly sometimes, mainly protecting his body, or if he feels disturbed…..but he is blossoming to be a wonderful, sweet little boy!
Rusty is house-trained when he gets out several times per day. He can be a couch-potato but also likes to lounge in his own dog bed. Daily outings with nice walks mean a lot to him. He is great on leash! He likes to participate in activities, be close by. Rusty bonds well with both men and women! He is ok with other small dogs but can be a little bossy with them sometimes, so he needs some distance also. He can whine or bark a little when left alone. Because of his slight growling and small size, we want to find Rusty an adult-only household. He just needs a special person or persons providing him a secure, loving environment.
We're delighted to report that Rusty is currently in a loving and caring home. Thanks to all the wonderful friends of Muttville who helped to make this happen.