Rocco and Mia
Labrador Retrievers
Male/female
Large (50-90 lbs)
Status: Adopted
Labrador Retrievers
Male/female
Large (50-90 lbs)
Status: Adopted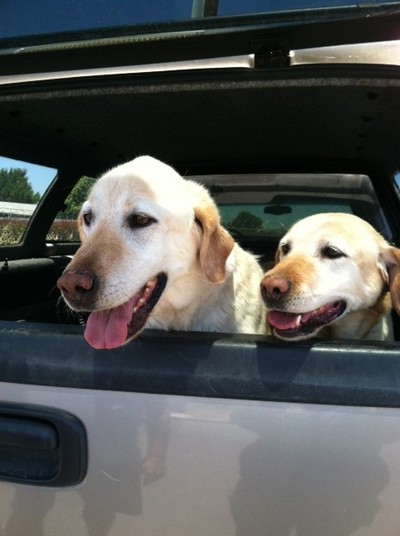 Rocco and Mia, two gorgeous, sweet yellow lab siblings have found themselves homeless.
These two wonderful 9 year old yellow labs are so gentle, calm and easy, they love everyone-
dogs, cats, children, even goats!!
Muttville will only adopt them out together, as they are bonded and after losing their home,
we will not them lose each other, too.
Can't someone make room in their heart for these deserving babies?
We're delighted to report that Rocco and Mia are currently in a loving and caring home. Thanks to all the wonderful friends of Muttville who helped to make this happen.