Quartz 7633
cairn terrier
Female
Small (6-20 lbs)
Status: Adopted
cairn terrier
Female
Small (6-20 lbs)
Status: Adopted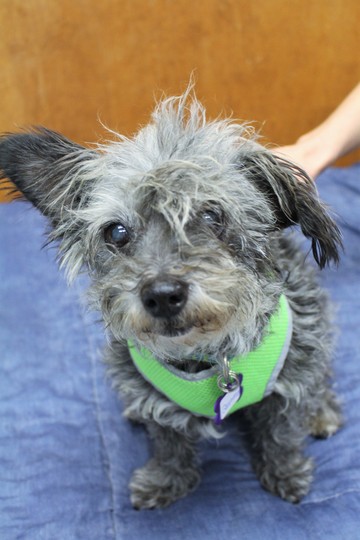 Quartz gets her name from the street that she was found on as a stray in Vallejo, but her name is also fitting because she is a sparkling, sturdy little terrier! She loves people, and will do the cutest little hops to get attention. Quartz is a happy little explosion of gray, black, and white fur with floppy, furry ears that she likes to perk up when she's curious. Quartz loves quietly napping on a pile of blankets, but she also likes going out with her people for a stroll around the neighborhood. She gets along well with other dogs, and would do well with older children.
Quartz is estimated to be 9 years old and weighs 11 pounds.
We're delighted to report that Quartz is currently in a loving and caring home!