Pixel 1494
Chihuahua/Pekinese Mix
Male
Small (6-20 lbs)
Status: Adopted
Chihuahua/Pekinese Mix
Male
Small (6-20 lbs)
Status: Adopted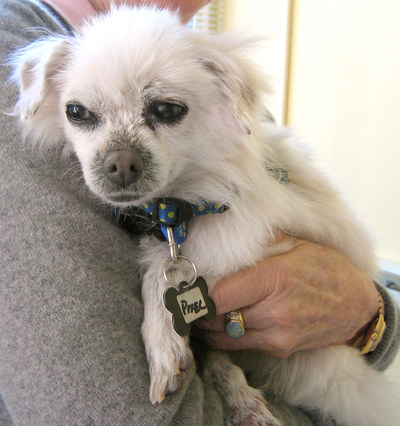 Pixel is a crowd favorite. Named after her tiny size, Pixel makes up the space in personality.
Pixel is currently living with other dogs, a cat and children.
Meet this love bug today!
We're delighted to report that Pixel is currently in a loving and caring home. Thanks to all the wonderful friends of Muttville who helped to make this happen.