Nicky 4266
Poodle mix
Male
Small (6-20 lbs)
Status: In memoriam
Poodle mix
Male
Small (6-20 lbs)
Status: In memoriam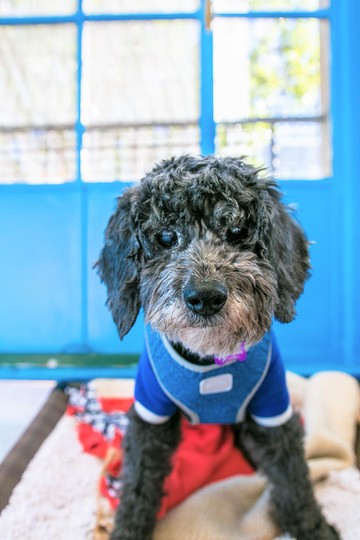 Nicky is a sweet senior boy looking for his perfect match! He may not be able to see too well, but that doesn't stop him from getting along great with people and with dogs of all sizes. All Nicky wants is to spend his golden years getting pampered and loved like he so deserves!
We think Nicky is between 10-12 years young, weighing about 14 lbs.
Watch Nicky when he first arrived
Sadly, Nicky has passed away. But thanks to wonderful friends, he spent his final days in a loving home.