Mustard 4512
Poodle
Male
Small (6-20 lbs)
Status: Adopted
Poodle
Male
Small (6-20 lbs)
Status: Adopted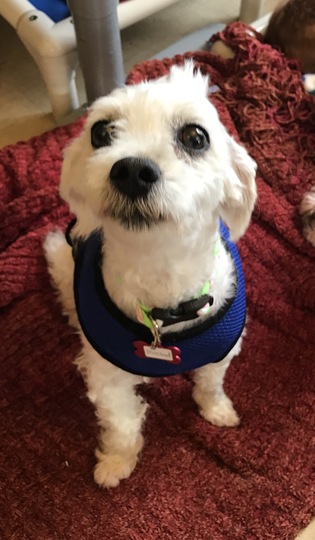 Happy little Poodle boy Mustard just came to us from Monterey where he was found as a stray. We are still getting to know this cutie but he's already shown himself to be social, outgoing, and very mellow. We know Mustard will make a great companion and we can't wait to see who's lucky enough to adopt him!
Mustard is 8 years young and weighs about 10 pounds.
Here's what his awesome foster parents said:
Mustard, what a gem. Piercing eyes, expressive ears and an always active tail, this little guy will steal your heart. He's been a perfect gentleman since we brought him home. Cats, indifferent. Stairs, no problem. House broken, yessir. Give him a blanket next to you on the couch or a bed next to your desk and he'll just lounge until dinner time, walk time or bedtime. He'd be a great companion for a senior or a family with kids, just as long as he has a comfy spot close to his humans, this little guy is a-ok.
We're delighted to report that Mustard is currently in a loving and caring home. Thanks to all the wonderful friends of Muttville who helped to make this happen.