Mushroom 7698
Terrier Mix
Male
Small (6-20 lbs)
Status: Adopted
Terrier Mix
Male
Small (6-20 lbs)
Status: Adopted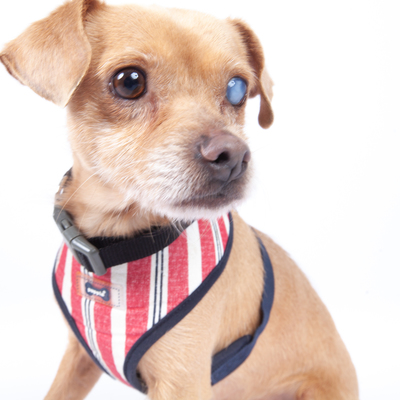 If you've been searching for a mind-altering experience, meet Mushroom!
Mushroom is an out of this world brown Terrier who is good vibes all around, and is so adorable that he'll expand your mind beyond belief from the minute you first lay eyes on him. He's amazing on a whole other level! Mushroom loves all the typical doggy activities such as going for walks around the block, as well as the groovier ones such as just hanging out. Let's face it; Mushroom is as real as real gets! They say that life expands and shrinks in proportion to one's courage, and then there's love … and Mushroom has so much love within him to give. It's time to get back to the garden. Flowers in the spring, and when you are feeling down, Mushroom will be around. Breathe in, and let love out! Come by Muttville and meet Mushroom today!
Mushroom is estimated to be 8 years young and weighs 14 pounds.
We're delighted to report that Mushroom is currently in a loving and caring home!