Puggle
Male
Medium (20-50 lbs)
Status: Adopted
Puggle
Male
Medium (20-50 lbs)
Status: Adopted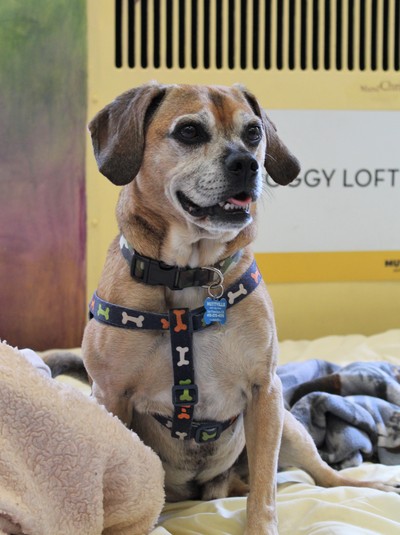 Wow, this guy is a tub of love! Muggs is one of those special dogs that will put a big smile on your face no matter what! He sure does have a lot of spunk for a senior dog, so he'll be great for dog-friendly outdoor adventures. And he makes a great cuddle buddy too. Muggs is housebroken, smart, and loves people and dogs. He get's along well with cats, too!
We think Muggs is 9 years young, weighing about 30 lbs.
We're delighted to report that Muggs is currently in a loving and caring home!