pug mix
Male
Medium (20-50 lbs)
Status: Adopted
pug mix
Male
Medium (20-50 lbs)
Status: Adopted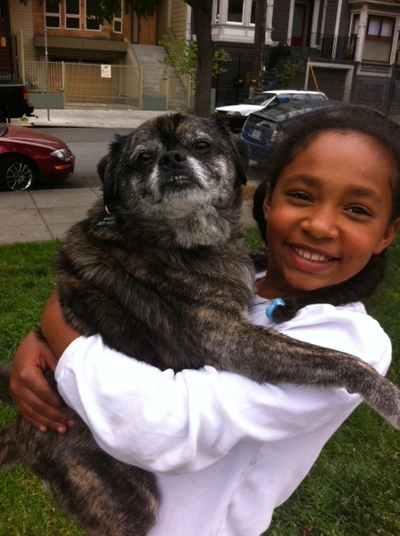 Mr. Dees, he's one nice guy! He's sweet to others – people, kids, and dogs. He's from Sacramento, where he once had a home. He easily settled into his foster home with 4 other pugs and he's quite happy around the pack. He's relaxed around the house and loves to walk and wander around the park. He'd be a great asset to to your household!
Mr. Dees is house trained, about 10 years old and weighs 22 pounds! He's happy on a dog bed on the floor, unlike his foster siblings who insist on being on the furniture. He's mellow and mannerly and has not turned down one stomach rub while staring into your eyes. He's got long, soft fur and he's tall and pretty slim for a Pug. Mr Dees is mixed with something, what do you think it is?!
Mr. Dees is definitely worth meeting, he'll be at the outreach events so you can experience his sweetness.
We're delighted to report that Mr. Dees is currently in a loving and caring home!