Mitchell 7652
terrier mix
Male
Small (6-20 lbs)
Status: Adopted
terrier mix
Male
Small (6-20 lbs)
Status: Adopted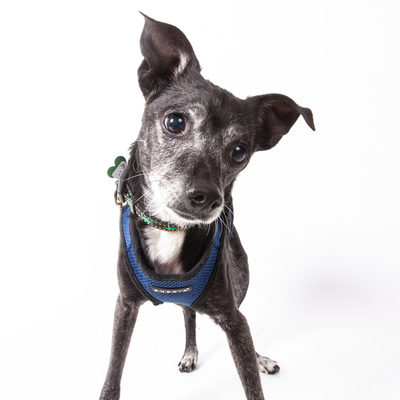 If you are looking for the perfect pooch passport to a life filled with canine adventures, meet Mitchell!
Mitchell is an adorable… quiet and sweet… little mutt with long skinny legs! This little dog knows that life is always an adventure and that one can make even the most mundane things in life exciting, but WE know that every moment spent with Mitchell is guaranteed to be exciting! Walks around the neighborhood will become timeless milestones and just cuddling together will be an experience of epic proportions with this little adventurer is by your side. Who says that excitement only happens in books or on the big screen? Mitchell is the ultimate furry entertainment package on four legs … and with no commercials! Come by Muttville and meet him today today!
Mitchell is estimated to be 8 years young and weighs 16 lbs.
We're delighted to report that Mitchell is currently in a loving and caring home!