Milly 2
Pomeranian
Female
Small (6-20 lbs)
Status: Adopted
Pomeranian
Female
Small (6-20 lbs)
Status: Adopted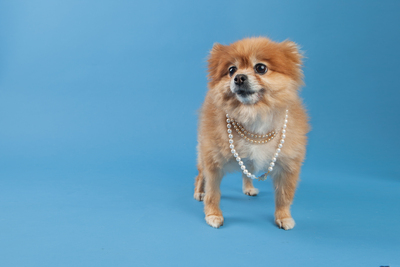 Milly, is the most outgoing 10 year old Pomeranian and has the sweetest face. She loves to snuggle with people and be rubbed gently.
Milly came in originally with her sister Jazzy. After realizing that they are happier apart, we decided to find them separate homes.
Adorable Milly's previous guardian had Alzheimer's and regularly fed her Chinese food, which is why she is so heavy. We are working on getting Milly down to a healthy weight so she can live her golden years to the fullest.
Milly does have a collapsing trachea, which is common in her breed. Milly gets along with other dogs and loves people.
Won't you be her forever home?
We're delighted to report that Milly is currently in a loving and caring home. Thanks to all the wonderful friends of Muttville who helped to make this happen.