Meadow
Chihuahua
Female
Toy (under 6 lbs)
Status: Adopted
Chihuahua
Female
Toy (under 6 lbs)
Status: Adopted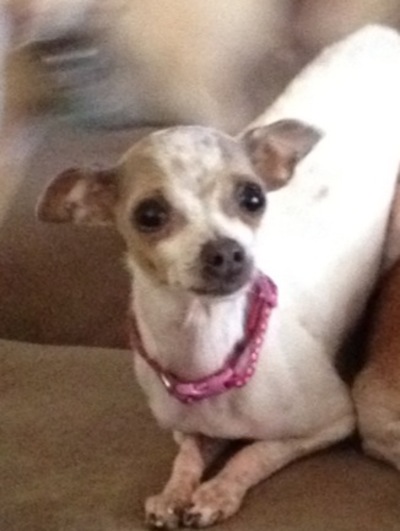 Meadow is hands down the sweetest most loving little Chihuahua her foster mom has ever come across.
She just wants to be near them or one of their other little dogs. Meadow's favorite thing to do is crawl under the covers and snuggle up close. She is great in the car and on leash.
Meadow has beautiful blue grey markings from head to toe. She is a very sweet and grateful little lady and will make some lucky family a perfect little lap dog.
Meadow weighs 5 pounds and is ready for lots of loving!
We're delighted to report that Meadow is currently in a loving and caring home. Thanks to all the wonderful friends of Muttville who helped to make this happen.