Maybelline 6005
Jack Russell Terrier
Female
Small (6-20 lbs)
Status: Adopted
Jack Russell Terrier
Female
Small (6-20 lbs)
Status: Adopted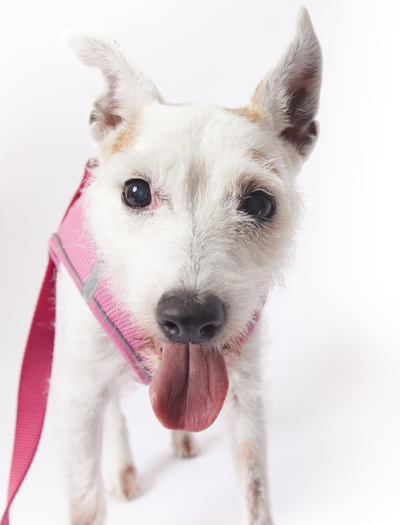 Maybe she's born with it….Yes it's Maybelline!
Attention all Jack Russell lovers!!! Maybelline is a beautiful JRT and her markings are even cuter with her one tan eyebrow! She may be a senior, but you would never guess it. Maybelline has TONS of pep in her step and would love to find a fairly active home who enjoys the outdoors as much as she does! Maybelline is outgoing and polite…a perfect well rounded girl. Come on down to meet this beauty today!
Maaybelline is estimated to be 10 years young and weighs 19 lbs.
We're delighted to report that Maybelline is currently in a loving and caring home!