Maxwell 3
Australian Cattledog mix
Male
Large (50-90 lbs)
Status: Adopted
Australian Cattledog mix
Male
Large (50-90 lbs)
Status: Adopted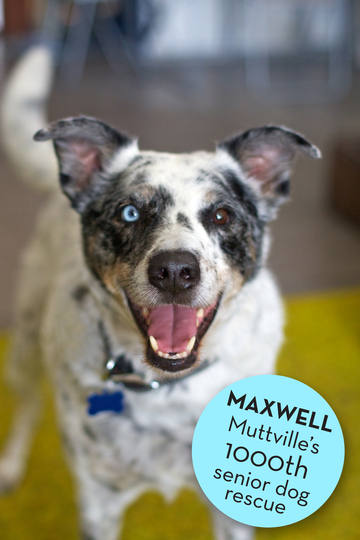 Maxwell is our lucky 1000th senior dog rescue!
Read The Story of Maxwell and fall in love with this beautiful dog. He loves to sleep in the smallest beds, he loves to love, and loves to smile.
Nothing brings him down! We can't wait to see his true wish fulfilled: to have a home and family to call his own.
Because of Maxwell's cattledog ways, we would like for him to go to a home without children.
We're delighted to report that Maxwell is currently in a loving and caring home. Thanks to all the wonderful friends of Muttville who helped to make this happen.