Marty 2804
Basset Hound/Flat Coat Retriever mix
Male
Medium (20-50 lbs)
Status: Adopted
Basset Hound/Flat Coat Retriever mix
Male
Medium (20-50 lbs)
Status: Adopted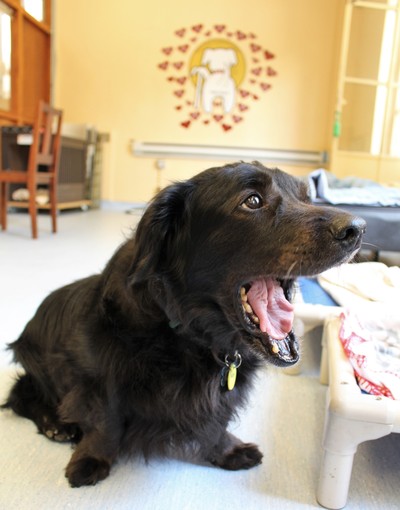 Looking for your newest cuddle buddy? Marty is the guy for you! With his long body, short legs and adorable face, you'll fall in love with him in a heartbeat! We'll never know how this handsome dog wound up as a stray, but luckily he's here at Muttville now getting all the love and belly rubs he so deserves.
He's great with cats, too!
We think Marty is between 10 years young, weighing about 47 lbs.
Look for Marty in this video by Adobe!
Watch Marty enjoy treats and a stroll!
We're delighted to report that Marty is currently in a loving and caring home. Thanks to all the wonderful friends of Muttville who helped to make this happen.