Marcel
Miniature Poodle
Male
Small (6-20 lbs)
Status: Adopted
Miniature Poodle
Male
Small (6-20 lbs)
Status: Adopted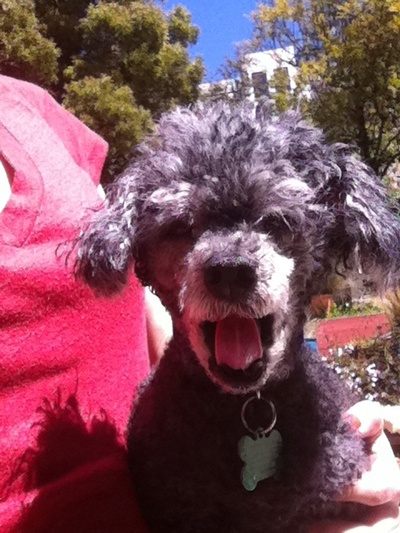 One look at Marcel curled up in a comfy bed will win your heart. This miniature poodle is 14-years-old, but he doesn't let that get in his way of enjoying life.
This little man loves to curl up in a comfy bed right in the middle of the kitchen here at Muttville HQ so that he can get nice pets and treats from everyone who passes through.
This little guy can be shy, and doesn't have top notch vision, so Marcel would be happiest in a home with respectful children.
We're delighted to report that Marcel is currently in a loving and caring home. Thanks to all the wonderful friends of Muttville who helped to make this happen.