Chihuahua Mix
Male
Small (6-20 lbs)
Status: Adopted
Chihuahua Mix
Male
Small (6-20 lbs)
Status: Adopted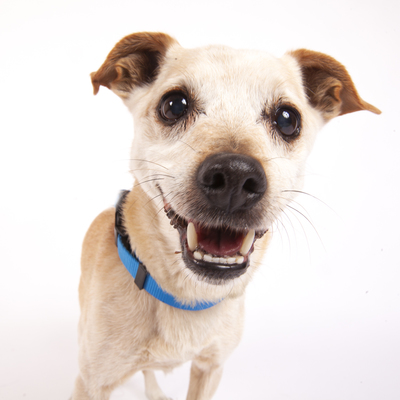 Give this guy three toothpicks, a ballpoint pen, and an empty carton of milk, and he'll find his way out of any situation. MacGuyver is clever and sweet, and needs a home where he will be treated like the creative little guy he was always meant to be. He is a tan chihuahua mix who seems to smile at everyone who comes in the room. He loves to go for walks, so look forward to exploring the Bay Area with your new friend. And if you get stuck in the woods, don't worry. MacGuyver is here to help!!
MacGyver is perfect and estimated to be 9 years young and weighs 13 lbs.
We're delighted to report that Macgyver is currently in a loving and caring home!