Beagle
Female
Medium (20-50 lbs)
Status: Adopted
Beagle
Female
Medium (20-50 lbs)
Status: Adopted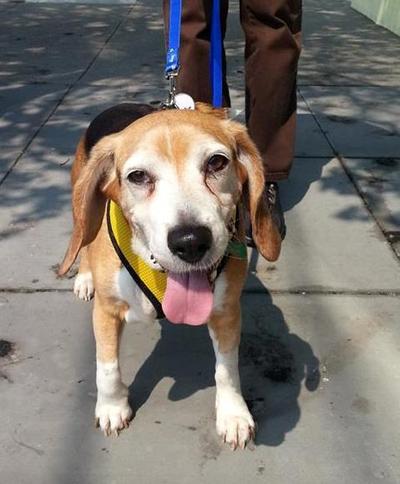 Darling little beagle girl, Loretta, is such an easy keeper! and a QUIET beagle, I swear! This lovely Loretta is a gentle girl that gets along with all our other doggies here and is quite playful for her 10 years.
She loves to join you in bed! but is OK sleeping in her own, too.
She is house trained, great with all sizes of humans, like most beagles, she is smart and has a great nose.
Affectionate and eager to please.
She was overbred, many times, so sad and we are giving her a Muttville Makeover, a dental for her scuzzy mouth and some mammary tumor removals. She is a diamond in the rough that won't take much to get her perfect! She will go quickly!
She is a small beagle about 25 pounds.
We're delighted to report that Loretta is currently in a loving and caring home!