Lola Belle
Terrier mix
Female
Small (6-20 lbs)
Status: Adopted
Terrier mix
Female
Small (6-20 lbs)
Status: Adopted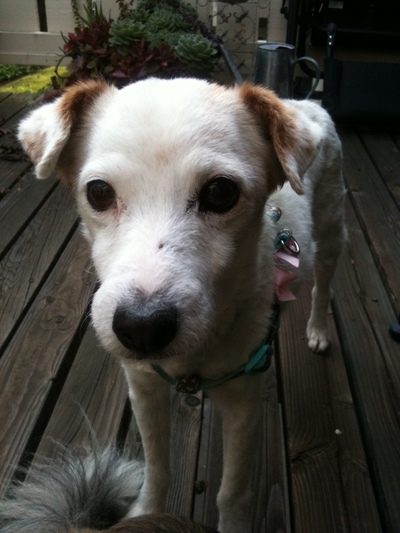 Are you looking for your new best friend? Then you need to meet Lola Belle.
Lola Belle is 13 years old and weighs about 12 pounds. This terrier mix came to us all the way from Kern County.
Lola Belle is sweet as can be and likes to be close to her human. She will nudge your hand to let you know when she needs more attention or gaze at you with her beautiful brown eyes. Lola is not a barker, in fact, we have never heard a peep out of her! She is house trained and would do best in a quiet home with gentle people and pets.
Her favorite past time is napping, and she is very good at it. She is friendly around other dogs and humans and always ready to say hello.
Lola Belle still has a lot of love to give and is waiting for her special person. Could it be you?
We're delighted to report that Lola Belle is currently in a loving and caring home. Thanks to all the wonderful friends of Muttville who helped to make this happen.