Lola 3
Chihuahua
Female
Toy (under 6 lbs)
Status: Adopted
Chihuahua
Female
Toy (under 6 lbs)
Status: Adopted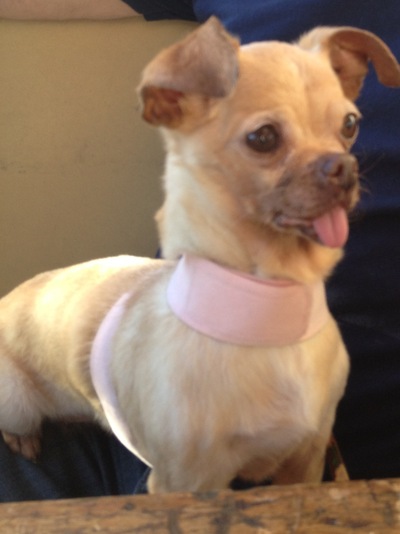 Lola is 12 yrs old and weighs 5.5 lbs.
Lola will be having her last two teeth removed and a spay on Friday. She has a great appetite and can eat with no problems.
She walks well on leash and loves riding in the car.
Lola has the cutest little chi face with a mini dachshund-like body.
She is as sweet as she is beautiful.
adopted S4S
We're delighted to report that Lola is currently in a loving and caring home. Thanks to all the wonderful friends of Muttville who helped to make this happen.