Lochlan 5970
English Setter Mix
Male
Large (50-90 lbs)
Status: Adopted
English Setter Mix
Male
Large (50-90 lbs)
Status: Adopted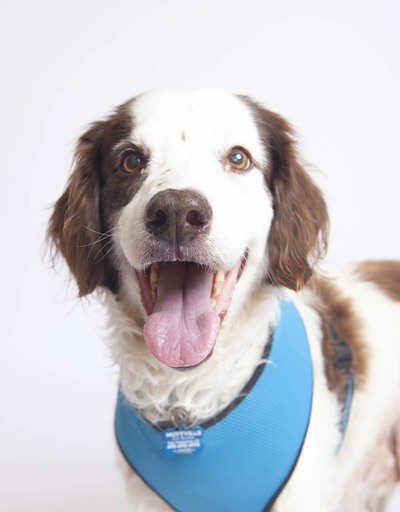 Lochlan is one handsome devil!
This distinguished boy is handsome and happy! Lochlan is loyal and loving. He is happy to greet you with a wagging tail and smile. He loves to get pets and scratches, he gets around great for a senior and is looking for lots of adventures ahead. He is smart and savvy and waiting to meet you! We know he won't be with us long so get on down to Muttville to meet him today!
Lochlan is estimated to be 10 years young and weighs 56 bs.
Watch this adorable video from his foster family!
Watch this guy on a walk and getting some lovin'!
We're delighted to report that Lochlan is currently in a loving and caring home!