Larry 1480
Miniature Pinscher
Male
Small (6-20 lbs)
Status: Adopted
Miniature Pinscher
Male
Small (6-20 lbs)
Status: Adopted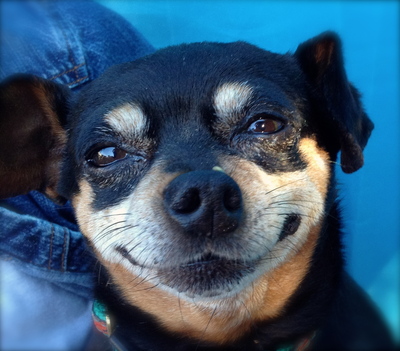 Larry is a chubby little min pin about 10 years old, he is beyond cute and so easy. He gets along with everyone, dogs and people alike. He likes to burrow under the covers and he is quite a walker, which is good since he needs to lose some weight! So he would be great with someone that needs to get out and go for walks.
Because of his very chill demeanor and portable size, Larry would make a great traveling companion, even if it's just to the local store.
Check out his cute smile!
We're delighted to report that Larry is currently in a loving and caring home. Thanks to all the wonderful friends of Muttville who helped to make this happen.