Jimmy 4323
Poodle
Male
Toy (under 6 lbs)
Status: Adopted
Poodle
Male
Toy (under 6 lbs)
Status: Adopted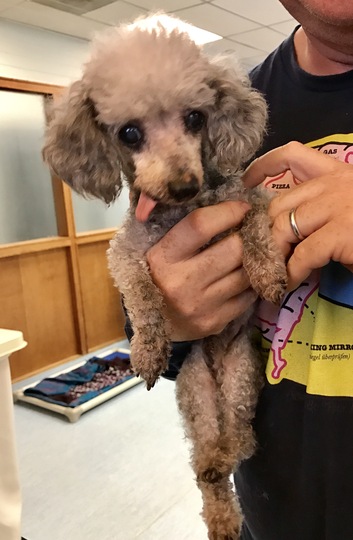 Jimmy is the newest tiny poodle guy at Muttville and we can't get enough of him! How cute is this little guy? Jimmy is a purebred, teacup poodle with gray fur and an adorable "Muttville Salute" tongue that hangs out. He gets along great with dogs of all sizes and is still pretty active for his age! Jimmy will make an amazing companion and is sure to get attention everywhere he goes.
Jimmy is about 12+ years young and weighs under 3 pounds!
We're delighted to report that Jimmy is currently in a loving and caring home. Thanks to all the wonderful friends of Muttville who helped to make this happen.