Jetson 6617
Schipperke/Corgi Mix
Male
Small (6-20 lbs)
Status: Adopted
Schipperke/Corgi Mix
Male
Small (6-20 lbs)
Status: Adopted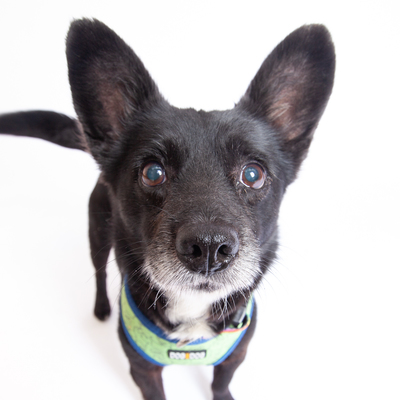 The future is NOW when little Jetson is by your side!
Jetson is a flashy little Schipperke with beautiful soft jet black fur who really stands out in the crowd! He's a fan favorite with good looks and a personality to match, and expressive eyes that say more than any bark could.
Jetson is the perfect pal for any journeys within this galaxy, and possibly, beyond! It's hard to imagine all the many totally atomic adventures that await you when this little guy along for the ride. With Jetson by your side, you can expect a future filled with countless bright days and lots of happy nights. Yes, the future gets bigger and brighter when Jetson is around. If the past is a lesson and the present is a gift, then Jetson is definitely your future! This is not the time to space out! Come by Muttville and meet Jetson today!
Jetson is estimated to be 8 years young and 14 pounds.
We're delighted to report that Jetson is currently in a loving and caring home!