Jethro
Labrador Retriever
Male
Large (50-90 lbs)
Status: Adopted
Labrador Retriever
Male
Large (50-90 lbs)
Status: Adopted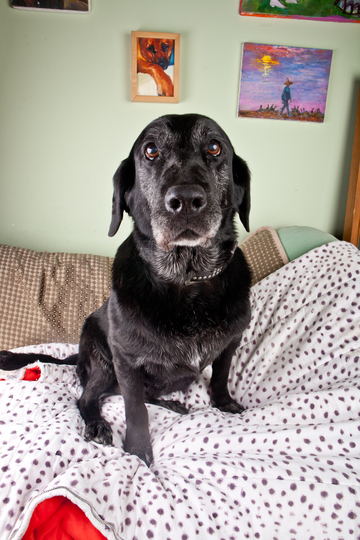 Wow, what a looker! We are all blown away by Jethro the Labrador's dashing good looks and charming personality.
This 9-year old was found wandering stray in a park in San Francisco when a good samaritan picked him up and contacted Muttville.
Jethro loves to greet every single visitor at the Muttville HQ with big sloppy kisses and a nudge with his head. If you go to sit on the couch, Jethro will jump on it and snuggle next to you.
Jethro is one all-star of a dog and gets along with everyone. His tail never stops wagging! He loves all humans and animals and deserves to be surrounded by tons of love and affection in his golden years.
We're delighted to report that Jethro is currently in a loving and caring home. Thanks to all the wonderful friends of Muttville who helped to make this happen.