Jeter 7690
Miniature Pinscher
Male
Small (6-20 lbs)
Status: Adopted
Miniature Pinscher
Male
Small (6-20 lbs)
Status: Adopted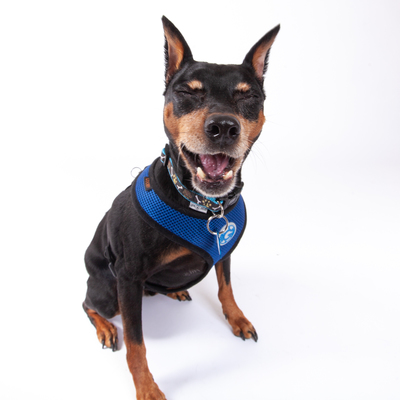 Jeter is such a good boy!!
Jeter is quite possibly the perfect dog! First of all, he is so handsome and regal looking. He also may be a senior, but he is totally up for going out on long adventures whether that is hiking, beach walks and city jaunts. He is also equally as happy just chillin on the sofa ready to binge watch just about anything. He also would like to show you all his smarts as he knows sit, stay, shake and come here! What a good boy! He is going to make any family very happy so hurry on down to meet this charming boy!
Jeter is estimated to be 8 years young and weighs 18 lbs.
We're delighted to report that Jeter is currently in a loving and caring home!