Jelly 1682
Basenji Mix
Female
Small (6-20 lbs)
Status: Adopted
Basenji Mix
Female
Small (6-20 lbs)
Status: Adopted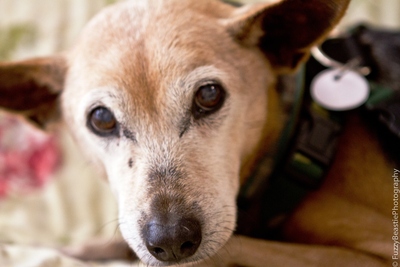 After her lifelong companion died, this scared little girl had nowhere to go. Jelly was very attached to her mom and is looking for that one-on-one connection again!
We think she is 12 years old. She is shy and would do well in a mellow home with adults only. She loves to go for walks and is a quiet, thoughtful little girl. Jelly weighs about 20 pounds. She has gentle manners and seems house-trained, too!
We're delighted to report that Jelly is currently in a loving and caring home!