Henry 4499
Basset Hound Mix
Male
Medium (20-50 lbs)
Status: In hospice care
Basset Hound Mix
Male
Medium (20-50 lbs)
Status: In hospice care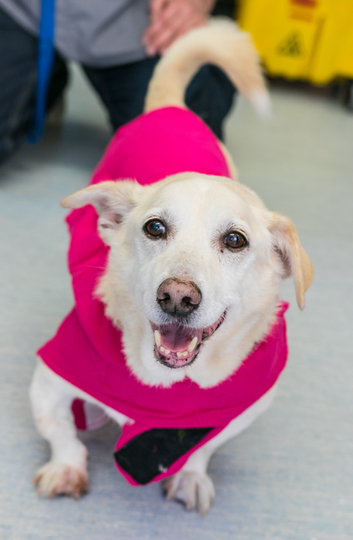 Henry is an adorable and loving Basset Hound mix who just arrived at Muttville all the way from Yolo County. This handsome boy has settled in and made himself at home quickly. He is well-adjusted and always seems happy. Henry does great with other dogs, enjoys going for walks, and is very mellow. He'd be a great companion for someone who wants a medium-sized, mellow, loyal buddy.
Henry was found to have an untreatable bladder tumor. Because of this, he is available for hospice care adoption.
Henry is 12 years young and weighs 32 pounds.
After being diagnosed with a terminal illness, Henry is living life to the fullest in our Hospice Program, under which one of our special hospice families has provided him with a loving home and the very best possible end-of-life care. Please wish Henry well!

Would you like to support the dogs in Muttville's Hospice Program through a donation? Click here to donate items, services or funds.