Frittata 7714
Pug Corgi mix
Female
Small (6-20 lbs)
Status: Adopted
Pug Corgi mix
Female
Small (6-20 lbs)
Status: Adopted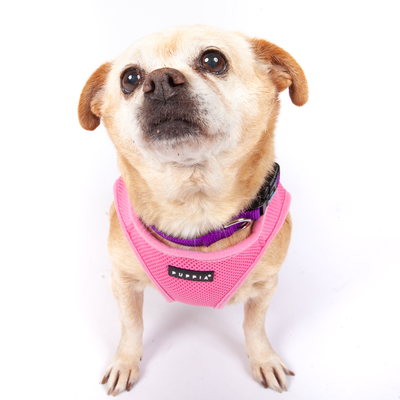 Frittata is a tasty treat that is totally good for you too!
Just like the breakfast staple, Frittata is well liked by all! Frittata is a gentle soul, and very chill and friendly too! She loves getting head scratches, and can be found wandering around Muttville looking for an available hand. Frittata is a soft little chonk, perfect for snuggling! Feel your stress levels go down and your happiness levels go up as you snuggle close to this sweet girl. Grab yourself a fat slice of this healthy, tasty gluten free treat! Fill out an application for Frittata today!
Frittata is estimated to be 9 years young and weighs 20 lbs.
We're delighted to report that Frittata is currently in a loving and caring home!