Franknfurter 5990
Basset Hound/ Spaniel mix
Male
Medium (20-50 lbs)
Status: In memoriam
Basset Hound/ Spaniel mix
Male
Medium (20-50 lbs)
Status: In memoriam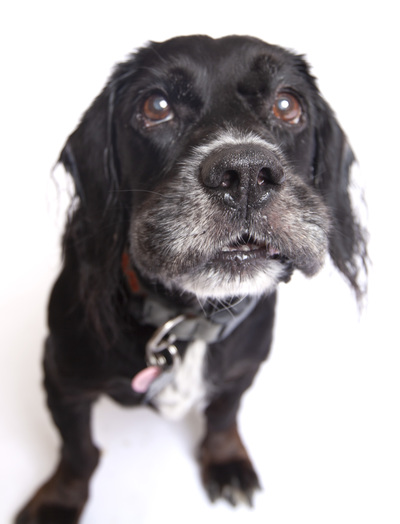 A fabulous fan has opted to cover Frank's adoption fee
Franknfurter is the perfect sized pooch that is ready to meet the love of his life, is that you?
This short legged, low rider is a real head turner, full off charisma ~plus he is super affectionate and fun.
A good walker and always has a wagging tail when he sees his favorite people coming…
He likes most dogs and is easy going with humans of all ages. And boy, he loves his treats, too.
So whether you want to snuggle up on a rainy day or take a trip to the beach, he's your guy!
Don't miss out, come and meet him today!
Franknfurter is estimated to be 13 years old and weighs 30 lbs.
Watch this sweet boy on a walk in the park!
Watch Franknfurter on a walk at Muttville!
Staff Pick
Here are a few words about my main man Frank!
Franknfurter's new owner will be the luckiest human ever! Franknfnfurter aka "Frank" is such a sweet and loyal companion; I should know, I get to spend tons of quality time with Frank in my office at Muttville HQ. He really enjoys a loving scratch on his head and shows his gratitude by rolling around on his squishy bed with a wagging tail.
He may be a senior but that doesn't stop him from wanting to play a little fetch with a tennis ball. His favorite time is meal time and it's even better when you can have a nice breakfast or dinner together.
When you part ways for a little bit he says "Good-bye, see ya later!" with a sweet deep bark! When you come back all you get is the waggiest tail and most soulful, loving stare.
Frank absolutely adores all people and will do great in a home where he has his person. I think that Frank is going to bring so much joy to whoever decides to welcome him to the family. He has so much love to give and is just waiting for his FURever home. In the meantime I plan on continuing our bond and preparing him to be the most perfect dog for his bright future!
#findfranksforever
Love,
Kelly
Here's what Frank's foster has to say:
Frank is a sweet, loyal boy who loves being with people. He's a perfect companion for rides in the car or fun adventures in the park. He may be short, but he goes the distance and wants nothing more than to be near you. He lets you know when he needs to go outside! Frank looooves food almost as much as he loves people. If you're looking for a buddy to share your day with, he could be the one!
Sadly, Franknfurter has passed away. But thanks to wonderful friends, he spent his final days in a loving home.