Chihuahua Mix
Male
Small (6-20 lbs)
Status: Adopted
Chihuahua Mix
Male
Small (6-20 lbs)
Status: Adopted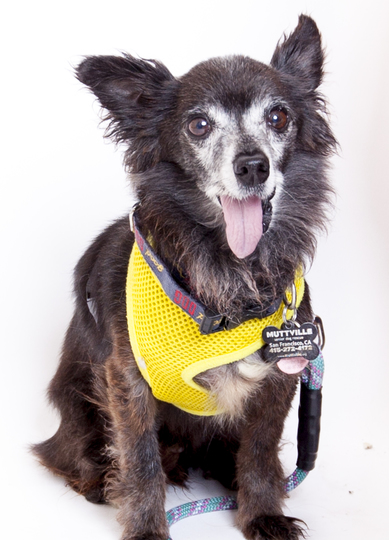 Flynn has been through a lot of changes lately, but that hasn't stopped him from being one happy little guy! Flynn has just recieved a new lower jaw as his mouth was neglected previously. His smile is the cutest thing ever! Although he was shy at first, he has come out of his shell and loves to snuggle with his humans! He is great with other dogs of all sizes as well. He has quite a bit of pep in his step and you wouldn't even know he's a senior. Flynn wants nothing more then to find his forever home soon! Are you the one he's been looking for? Fill out an application today!
Flynn is estimated to be 13 years old and weighs 7lbs.
Here's what Flynn's foster has to say about this little guy:
He's: Affectionate, snuggler, spunky, even temperament, sharp, foodie, super easy to walk on leash, likes a 30 minute stroll twice a day at moderate speed , enjoys riding in the car, gets along with other dogs. He doesn't like the lower half of his back touched—just a sensitive spot. He doesn't bark very much. He has moderate energy level. He's a great catch!
Flynn is a Staff and Volunteer Favorite!
Volunteer Craig is crazy about our long haired Chihuahua spitfire, Flynn. Flynn is full of personality, and tends to bond quickly when shown love.
Flynn came in with such bad dental disease that he was missing his lower jaw. He's had some reconstructive surgery and now he eats like a champ.
If you're looking for a little buddy to share your life, Flynn's your guy. He's like your own personal Malaysian sun bear. Belly rubs required.
We're delighted to report that Flynn is currently in a loving and caring home!