Ferragamo 5402
Labrador Retriever Mix
Male
Large (50-90 lbs)
Status: Adopted
Labrador Retriever Mix
Male
Large (50-90 lbs)
Status: Adopted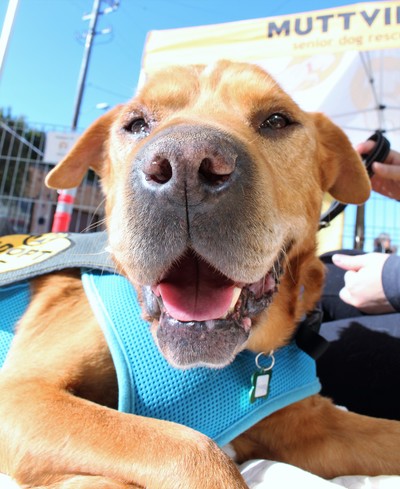 Isn't Ferragamo the most handsome boy?
This sweet senior comes to us all the way from Stanislaus. He is outgoing, social, and very gentle. He comes right up to new people and stares at them with his big brown eyes until they give in and pet him! He's truly a big sweetheart! Also, Ferragamo is GREAT with dogs of all sizes! If you're looking for a medium-sized, super happy pup this guy is the perfect match for you!
Ferragamo is 12 years young and weighs 50 pounds.
We're delighted to report that Ferragamo is currently in a loving and caring home!