Fabio 3301
Chihuahua mix
Male
Small (6-20 lbs)
Status: Adopted
Chihuahua mix
Male
Small (6-20 lbs)
Status: Adopted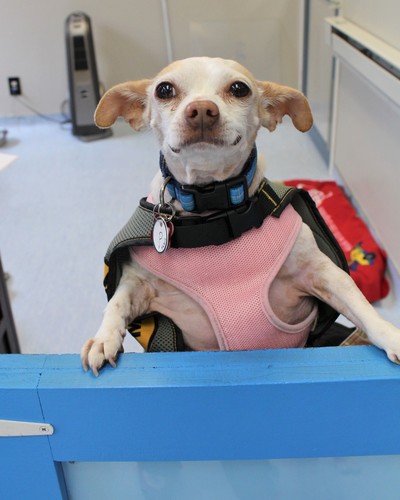 Fabulous Fabio is Muttville's newest heart throb! Not only does he have rugged good looks, he has a great personality to match. He likes meeting new people and dogs wherever he goes, and makes a wonderful walking companion. A stray no longer, Fabio is ready to find his forever home!
Here's what Fabio's foster mom has to say about this special guy:
"He is housebroken … He is very lovable and wants to be directly next to you at all times. A sweet lap dog for sure! He's very sweet and mellow. He gets a long with my two other dogs, goes on hikes and can still keep up with the younger pups. He is also very happy to cuddle all day."
We think Fabio is between 8-10 years young, weighing about 12 lbs.
Fabio's adoption fee has been sponsored by an adoring fan!
We're delighted to report that Fabio is currently in a loving and caring home!